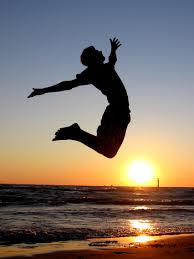 Today marks my last in-house call as a PGY-2 at the downtown hospital!!! Only a PGY-2 would understand what it is like to be done with in house calls at your main hospital. I know many will think, "But wait, it's still April, how can he be done with in-house call?" You would be correct in saying that I can't truly be done with ALL in-house call yet, but I'm done with the really stressful part. Like most academic ortho programs you have your main hospital like Johns Hopkins, Emory University Hospital, UCLA Hospital, etc which is where you do most of your call as a PGY-2. But all of these academic programs also have their residents usually rotating at surrounding hospitals where you get to operate with a lot more autonomy, the attendings are happier, and it's not a Level 1 trauma center so that call is more manageable. At my program that "other" hospital is called Johns Hopkins Bayview, and it's about 15 minutes away from Johns Hopkins Downtown (the historic hospital where Halsted and Osler practiced). The atmosphere between the two hospitals is like night and day; when you walk into the downtown hospital everything and everyone is high stress, darting to and fro, not smiling much. At Bayview, the security guard always greets you with a smile and a good morning, the cafe food is actually edible, the OR runs more smoothly, the Boards in the morning after you are on call is not a reenactment of the Spanish Inquisition, etc. So yes, today I am done with my last Johns Hopkins Downtown call as a PGY-2, and next month I move on Johns Hopkins Bayview…I can't wait!!!
As an aside, I was talking with one of my old LLU SOM classmates who I respect a lot who matched into Ortho at an amazing program. We were both talking about how crazy this year is and what a toll it is talking our our families and more importantly, our spiritual lives. Now generally my friend's spiritual life makes mine look like a total farse but he was relaying how difficult it was for him because not only was he dealing with the general stress of residency, but he had a wife and kid and no family around to help. As I look back, that is one thing that I am truly grateful God for, and that is living at least 40 min away from our parents on both sides. When you are a resident and you have a spouse and kids, you will not see them, much. You will also run into multiple situations where you thought you would be home at 7pm, but another consult came in and now you are coming home at 9 pm. Having a regular nanny would be impossible because you are usually at the hospital by 5am and you get home when ever the hospital prison guard decides to release you. My wife and I are blessed to have family who agreed to live with us and watch our children. With my wife being an OBGYN resident we have even less time for our kids and everything else. But after a rough week it is so wonderful to go to my arents house on the Sabbath, chill on the couch, and eat food that I nor my wife cooked, while my cousins play with our kids.
For those that are looking at future residency positions in ortho, don't discount how important location can be. Matching into any ortho program is a huge achievement, but at the end of the day when you are super stressed you want to have those who you love and care about close by.
P.S.- that is of course not me jumping in the photo above as I have not exercised in 2 years due to residency. Hopefully PGY-3 yr is better.