Monday and Tuesday are national holidays for the country of Zambia and every mother that was in our OB ward today decided to give birth before the long weekend started. Everyone got to catch a baby today. I actually got some great video footage of Jessica and Brittany delivering a baby, and I will upload it when I get back to the states:(WARNING, THE VIDEO CONTAINS GRAPHIC SCENES) 
As you can see in the video, it was kind of interesting to have 2 mothers giving birth in the same room, just about right beside each other. At first I was content to just video tape the 2 births, but when one of the mothers delivered before the other, I put down the camera and helped deliver the other one. We had to perform an episiotomy on the mom because that head was not coming out and vaginal orifice wasn't tearing either. Once that was done the baby's head popped out pretty quickly. The clinical officer helped me stitch the episiotomy closed that we had performed. You can see the pictures of me stitching below:
——————————————————————–
Below are the pictures of the babies that were born today:
————————————————————-
Yesterday I went with Dr. Peduche into the city as than ran errands and visited friends. In one of the shops I took the picture below: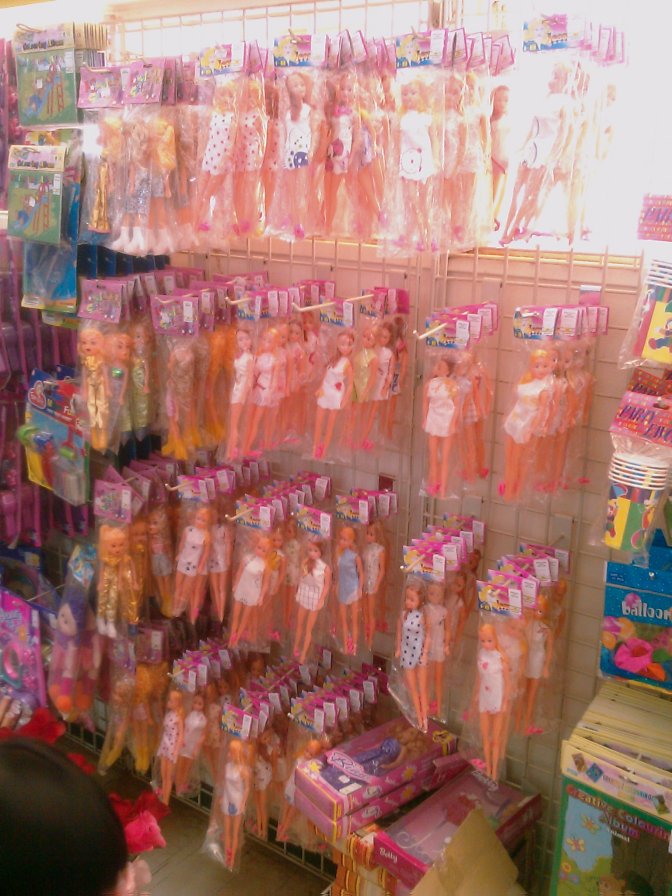 Does anyone else see anything odd about this picture that was taken in Chipata, Zambia, one of the countries of Africa? The picture pretty much sums up alot of what I learned while tagging along with the Peduche's as they visited their muslim friends who pretty much owned every corner of Chipata. I learned alot about the problems with the muslims here and the problems with the Africans. I learned more about the tension that you can feel between the groups here. I have alot of thoughts about what I learned, but for now I'll keep them to myself.